The Tickell's blue flycatcher (Cyornis tickelliae) is an insectivorous species which breeds in tropical Asia, from the Indian Subcontinent eastwards to Southeast Asia. Its range stretches across all the countries from India to Indonesia and are found in dense scrub to forest habitats.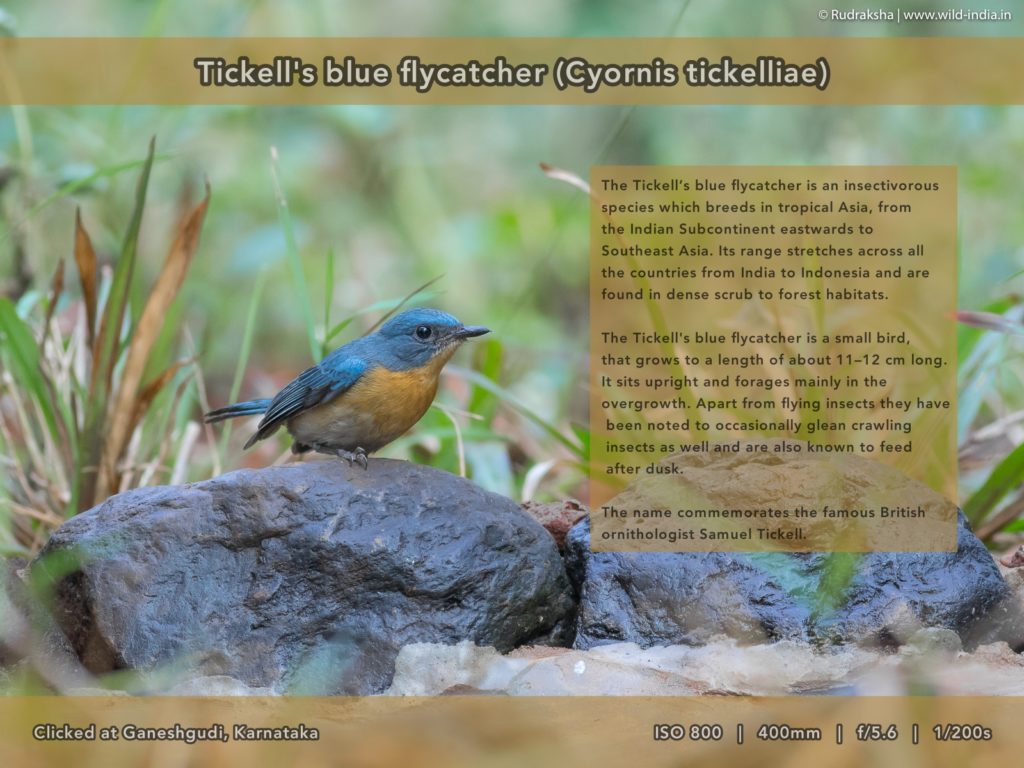 The Tickell's blue flycatcher is a small bird, that grows to a length of about 11–12 cm long. It sits upright and forages mainly in the overgrowth. Apart from flying insects they have been noted to occasionally glean crawling insects as well and are also known to feed after dusk.
The name commemorates the British ornithologist Samuel Tickell.
Camera gear & EXIF:
– Canon EOS 7d Mark II with Canon EF 400mm f/5.6L USM Lens
– ISO: 800
– Focal length: 400mm (640mm in 35mm equivalent)
– Aperture: f/5.6
– Shutter speed: 1/200 seconds